SEO Agency Dubai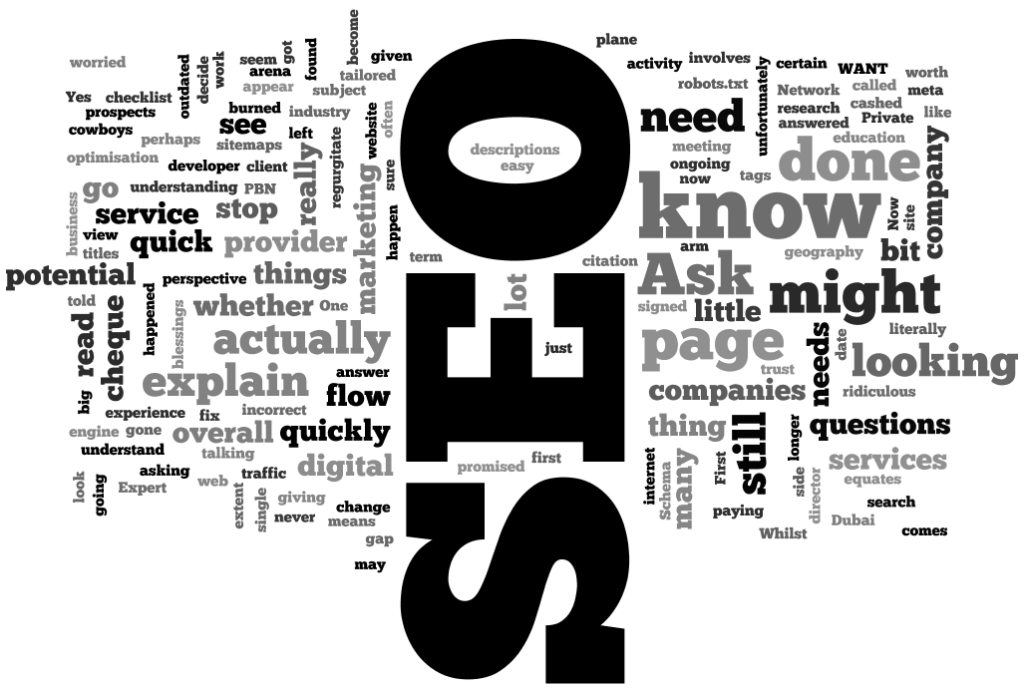 So despite having been around for a long time now. SEO or search engine optimisation is still one of those areas of the digital marketing mix that people are very unaware of, or confused about.
Part of what Maximum Net Gain does is to actually de-mystify things like SEO and translate all the tech geekery into a language that most people outside of the digital marketing world can understand. It's why our elevator pitch used to be that we were a digital translator service. Translating language and acronyms especially, that seemed designed specifically to confuse anyone that wasn't heavily involved in the world of Google search engine results pages and organic rankings. Now we are focusing on being Dubai's SEO agency of choice.
The reason for the focus?
Well to be honest we had too many fingers in too many pies. When we started out and to this day, we never intended to setup a sprawling digital marketing company. We always were and always will be a small, lean boutique agency doing our thing here in Dubai. Whilst we still maintain a keen interest in social media, PPC, email marketing, digital strategy, mobile marketing, display marketing, analytics and branding – it's more for our own brands and project now.
But SEO, this is something that we firmly believe every organisation should be working with. It's a long term, ongoing traffic driving activity that needs to start sooner rather than later. But we also know that for many, they've been previously burned by a so called SEO agency in Dubai, who perhaps didn't deliver on their promise, didn't explain what it was they were going to do for you. Or in one case literally took the money, got on a plane and left.
One thing we do know is that the longer you leave it to get your SEO strategy in place and moving, the harder it is going to be for you and your business to get the 1st page Google rankings that can flood your site with the kind of traffic that will have you delivering your amazing product or service to as many customers as you would like. No I'm not sensationalising this, because if you do get your SEO right, it's a tap of ongoing traffic coming through your 'system' – as long as your system is correctly configured, i.e. it gives people what they want, quickly and easily.
Don't worry, we can also help you with that if required 🙂
We've simplified our SEO offering so that we only have one. No setup fees, no hidden fees, just an ongoing monthly fee  of 2500AED for 25 keywords to help you and your business start getting visible to the people you know you can help.
If you don't believe us, then just drop us a line. Head over to the contact us page and send us any questions you like, or fill in the opt in on the home page and book a 30 minute free phone consultation. Happy to talk to you about all things SEO and digital too if you like!